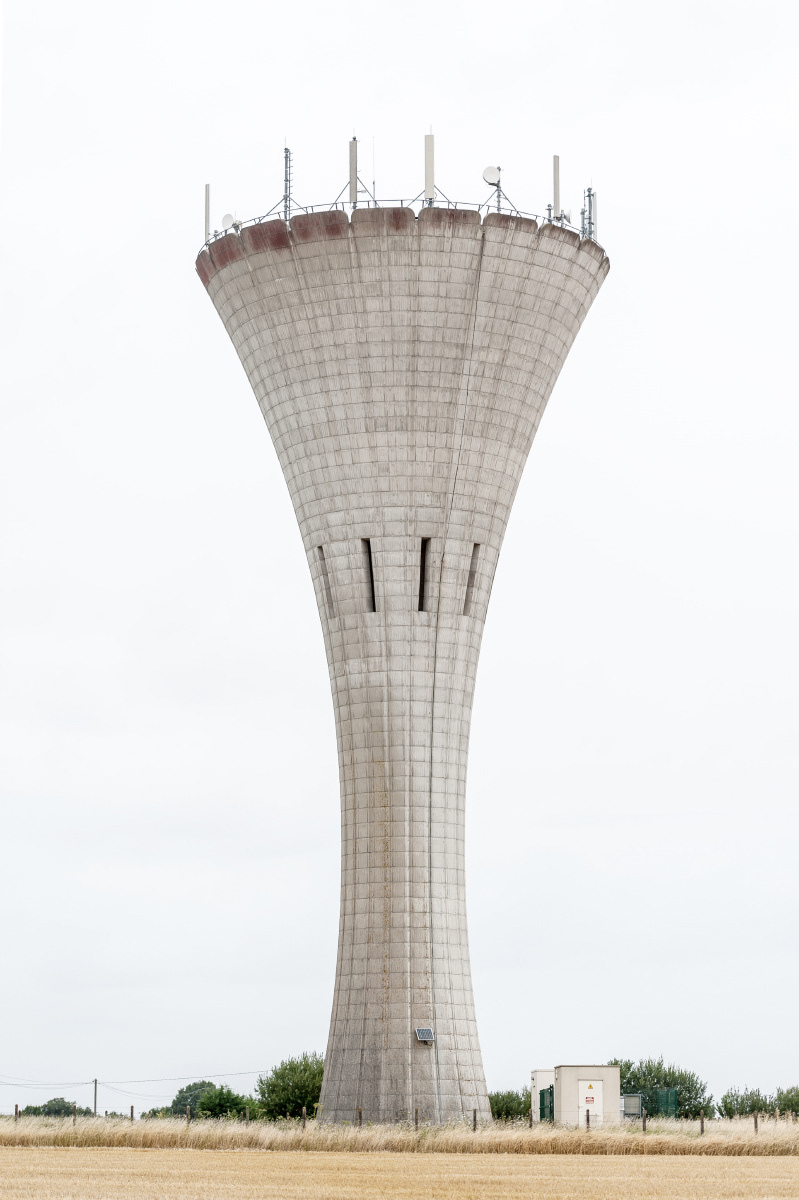 IMAGES AND TEXT by Servaas Van Belle
CHÂTEAUX D'EAU

Neen, geen stevige fles wijn maar de Franse benaming voor een watertoren.
Alsof een dorstige reiziger even kon aankloppen voor een fris glaasje water. Een heerlijke gedachte bij deze temperaturen.
Steeds meer watertorens geraken in onbruik. Moderne pompinstallaties nemen het van de zwaartekracht over. Gelukkig worden ze van de sloophamer gevrijwaard en mogen ze ons decor blijven sieren. 
Als stukken van een gigantisch schaakspel staan ze in het Europese landschap geplant. Koningen en torens heersen op strategische hoogtes. Pionnen priemen aan de horizon. Tussen hen een lappendeken van dorre velden. Reikhalzend turen dames naar de hemel en wachten geduldig af.
De regen is aan zet.​​​​​​​
CHÂTEAUX D'EAU

No, not a solid bottle of wine but the French name for a water tower.
As if a thirsty traveller could knock on the door for a refreshing glass of water.
A lovely thought in these temperatures.
More and more water towers are falling into disuse. Modern pumping systems are taking over from gravity. Fortunately, they are safeguarded from the demolition hammer and may continue to adorn our scenery. 
Like pieces of a giant chess game, they are planted in the European landscape. Kings and towers reign at strategic heights. Pawns pierce the horizon.
Between them a patchwork of barren fields. Reaching out, ladies peer into the sky and wait patiently.
The rain is on.